We have been outside as much as possible: Soaking in these heavenly days. So thankful for this new season!
Three things I have realized about our summer lunches. 1) I must not use the stove as much as possible. 2) I must make them as quick as possible. 3) We must eat outside as often as possible.
So, we have been wrapping it up over here. We like wraps when we're travelling, a cheaper (gluten-free) alternative to eating out on the road. Miles likes them, and it's a good way to sneak some green into his packed lunch. But this week, we have been packing our lunch for adventures in the play fort or favorite spot in this neck of the woods.
1.

Start with a brown rice tortilla. I use: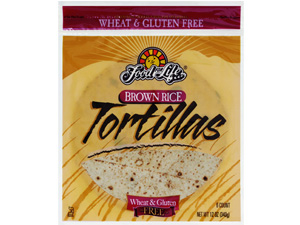 Soften the frozen tortilla in the toaster oven until it's ply-able, but not crisp. (A microwave would work – we just don't have one.)
2.
Spread some kind of sauce on the entire tortilla (I like Philadelphia low-fat chive and onion cream cheese, and it's GF :)
3.

Top with GF deli meat of choice (I use Hormel Natural Ham or Turkey) and cheese.
4.

Top with veggies of choice: avocado, green pepper, sprouts (learn to grow your own!), cucumber, olives, lettuce...
5.

Roll up, slice in half, enjoy (preferably outside)!
Happy Weekend Adventuring!